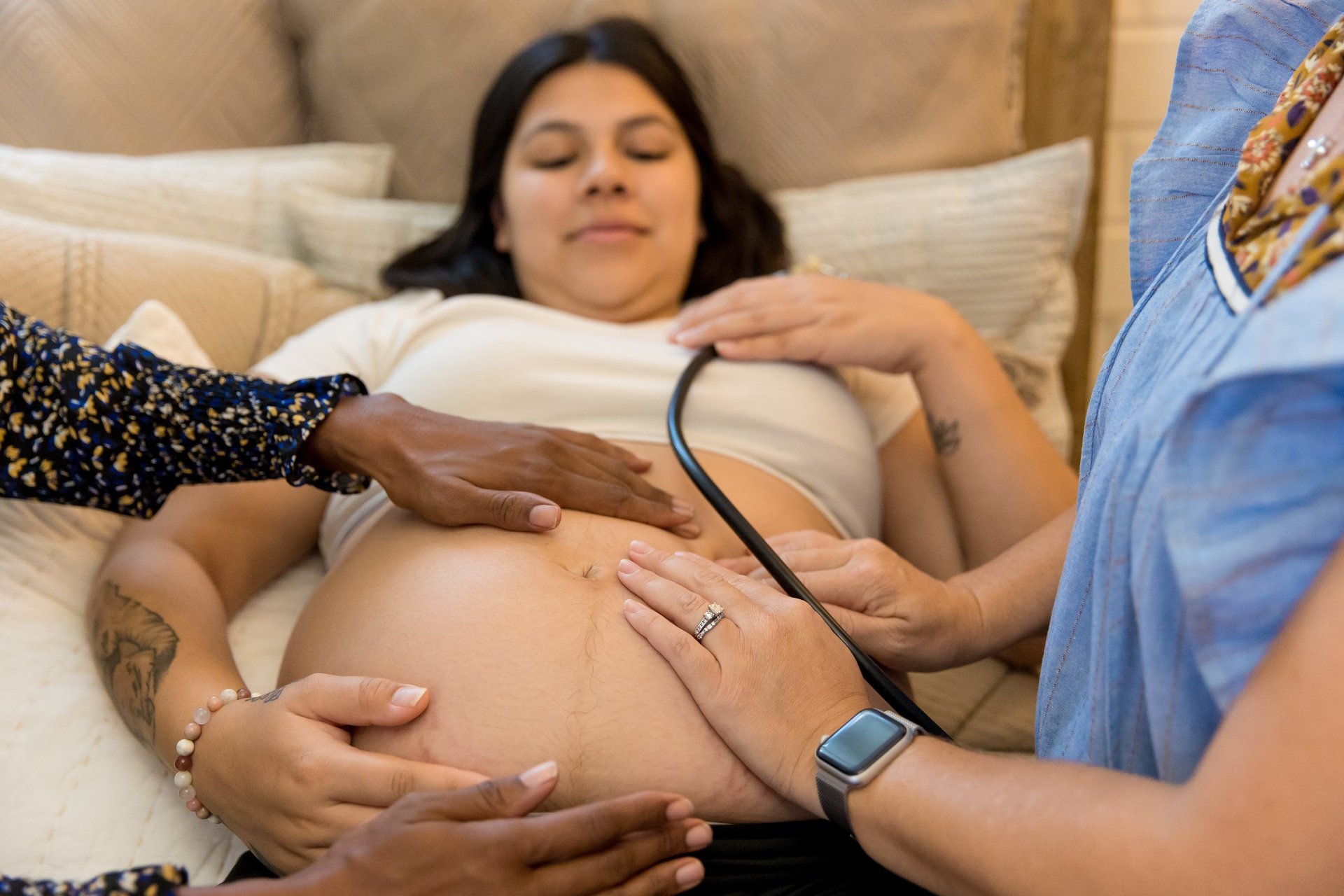 Je'Nelle is an amazing, knowledgeable and caring midwife. She took me on as a client in my third trimester and I was so thankful for her to do that. Every appointment was great; she answered all my questions, gave me more information than the birth center we came from, when I thought I was in labor in the evening she came over to check on me and support me through my contractions. I unfortunately couldn't have my home water birth and had to go to the hospital for an emergency csection and she came to support my husband and I during the surgery and after with breastfeeding. It was so wonderful to have her come to my home for the 6 week checkups for me and my baby. She made sure that I was doing good physically with healing and mentally. She was so caring, I feel like we're family. If we have another baby we are definitely going to have Je'Nelle be our midwife again. Thank you Je'Nelle you are an amazing person.

- Tiffany R.
Je'Nelle treated my family with such compassion and care throughout my entire pregnancy, birth and postpartum care. This was our first baby and she took the time to educate us along the way. It was very important for me to have my husband involved in everything and he was able to catch the baby being born. Once our baby was born, both my husband and I felt more than prepared to take care of him because we were the ones making the choices during the pregnancy, not being told what we were "required" to do. Right after our son was born at home, I looked at my husband and said "I would do this again in a heartbeat". This pregnancy and birth was something I will never forget and I can honestly say I truly enjoyed every minute of it. I feel so blessed to have found Je'Nelle and feel like she is not only our lifelong midwife, but our friend. We love you Je'Nelle!!

- Jayme K.
I was so fortunate and blessed to have found Je'Nelle when I did. With this being my 4th pregnancy I was looking for something different than a OB/GYN's cold office waiting for more than an hour after after my appointment time. She has tons of experience and wisdom. Highly recommend if you are looking for an alternative to a hospital birth.

- Jessica W.
Je'Nelle helped make the entire experience of a home birth extremely peaceful, professional and personal. She truly cares about the entire process. The prenatal visits and preparation appointments for the birth were easy and convenient. And the actual birth could not have been more perfect. I am so thankful for Jenelle and the treasured experience I will forever remember with joy.
-Tammy B.